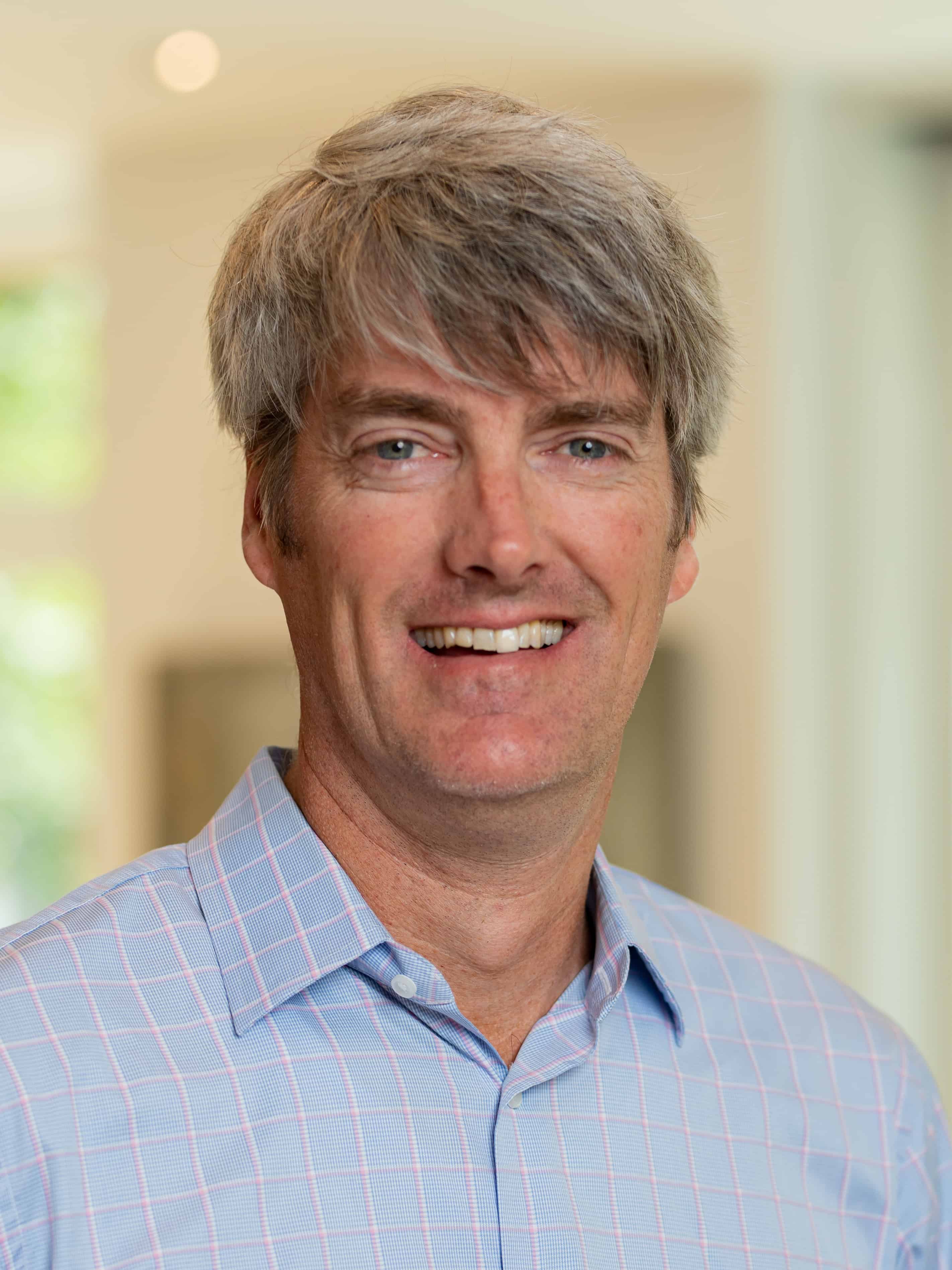 Broker Associate
|
Realtor/Agent
Having lived in Colorado since 1994, I understand the draw of the mountains, our outdoor recreation, and unbeatable weather. Whether you are a long time Denver resident, or new to this great city, I welcome the opportunity to find you the home of your future. I'm a believer in strong customer service, attention to detail, and safeguarding the best interests of all my clients, and will work diligently in finding you a new house, or selling your current [...]
Having lived in Colorado since 1994, I understand the draw of the mountains, our outdoor recreation, and unbeatable weather. Whether you are a long time Denver resident, or new to this great city, I welcome the opportunity to find you the home of your future. I'm a believer in strong customer service, attention to detail, and safeguarding the best interests of all my clients, and will work diligently in finding you a new house, or selling your current one.
I grew up in Pennsylvania, went to Colby College in Waterville, Maine, and moved to Colorado for the skiing, outdoor lifestyle, and mountain activities. I attended the Daniels College of Business at the University of Denver and graduated with my M.B.A. in 1996. I worked in sales and marketing for over 15 years and look forward to putting that experience to work for you.
As a Denver resident for more than 20 years, I know the character and subtle nuances of our Central Denver neighborhoods, like Park Hill, City Park, Cherry Creek, and Uptown, in addition to the Downtown/Golden Triangle/Highlands areas and metro Denver's suburban communities and cities like Stapleton, Superior, Westminster, Lakewood, and Centennial to name a few.
I realize the importance of timely communication, accurate information, diligent follow up and strong negotiation, and deliver a full service real estate experience to all my clients, whether buying, selling, or relocating. My focus is to ensure a smooth real estate transaction and earn your trust, friendship, and future business and referrals.
Office Location
2902 E. 3rd Ave.
Denver, CO 80206
Specifications
Languages:
Specialties: Boomer Specialist (ages 55 & up), Buyers Agent, Certified Negotiations Expert (CNE, RENE), Child/Schools Specialist, First-time Homebuyer Specialist, Gen X Specialist (ages 40-55), Gen Y / Millennial Specialist (ages 25-40) , Investor Specialist, Ninja Selling Trained, REALTOR Association Excellence Award, REALTOR/Agent, Relocation Specialist, Sellers Agent
Service Area:
Thorn's Testimonials
"Thornton (Thorn) Luth is an outstanding real estate agent! His "easy going" personalty makes him instantly likable and he is the type of person anyone would want to work with. His knowledge of the markets throughout the entire Denver and surrounding areas was incredible. We had a few issues throughout the process and Thorn came up with solutions for every issue!! His ability to think through problems and quickly suggest solutions sets him apart from other real estate agents [...]
Jeff and Lisa Garbin, submitted, 8/1/18
"My wife and I initiated a somewhat leap of faith in our moving to Denver a little less than a year ago – and smack into the middle of (arguably) the hottest housing market in the country. After interviewing several realtors in the metro area, we met Thorn (Thorton) Luth (of Perry & Co. Realtors), hit it off based on personally shared background and interests – and ultimately couldn't have been more pleased with his professionalism, his customer service, and his [...]
Marcie & Aaron Bolton, submitted 6/22/15
"Working with Thorn was a pleasure. He completely understood my needs and suggested neighborhoods in Denver that I may prefer. As I was 3 hours away in the Mountains, he would send me suggestions and videos, and truly maximized the time I had to view properties. In fact, the house I bought he viewed as soon as it came on the market and called me to say 'I've found your home, when can you get here to take a look for yourself.' He then ensured the buying process went [...]
Luisa Harkins, submitted 10/10/15
"Thorn was absolutely incredible at every step of the way--always going above and beyond. We've worked with several realtors in the past and this was by far our best experience."
Erin Olson, submitted 11/28/18
"Relocating to a new state can be difficult on a family with so many things going on. Fortunately, having Thorn there to guide us through the home buying experience made our relocation from Dallas to Denver so much easier on our family. From the start, Thorn stayed very engaged in communicating with us before our house hunting trip to line up showings and make the most of the two days we would be in Denver. When finally meeting Thorn in person it did not take long before we knew [...]
Aaron Reynolds, submitted 3/28/15
"There were some curveballs during the process, but Thorn can't prevent hail storms from happening! "We will most definitely be going out of our way to recommend Thorn to folks who we know are looking to buy a home in Denver. He did a great job! We feel very lucky to have found him."
Austin Schuler, submitted 6/21/17
"Thorn is the definition of cool, calm and collected. Working with him was not only a breeze; it was a pleasure. He was easy to get ahold of, available for showings, and understanding of my housing hopes and needs. He offered thoughtful advice and never pushed or judged. I'm extremely grateful for his expertise and couldn't be happier in my new home!"
Emily Kornhauser, submitted 2/12/19
"My husband and I were so lucky to run into Thorn at an open house. He followed up with us the next day and led us to our perfect home. We were first time home buyers and new to Denver so his patience and expertise of the Denver market made the entire experience wonderful."
Catherine Myers, submitted 9/25/13
"We recently worked with Thorn for the second time, and I can't imagine a better agent to work with. This time, we used Thorn to both sell our condo and purchase our new home and his level of professionalism, knowledge, and his hard work were second to none. Not only is he a great real estate agent because of his business acumen, but he is an incredible person all around. He was always there to talk us off the ledge when we got stressed, he brought a level of fun and joy to a [...]
Kelsey Winger, submitted on Zillow 2/26/18
"Last fall, my fiancé and I had the greatest experience working with Thorn. He came highly recommended from a close family friend and was truly nothing short of his notable reputation. Thorn was extremely knowledgeable and tactical as our real estate agent. He made sure that we evaluated and considered every option carefully even if it meant going out several times and seeing (more than a few) homes. Thorn made it clear from the start that his goal to find us [...]
Kimberly Trimbur & Chad Brenneise
Contact
Hi there! How can we help you?
Contact us using the form below or give us a call.
Hi there! How can we help you?
Contact us using the form below or give us a call.