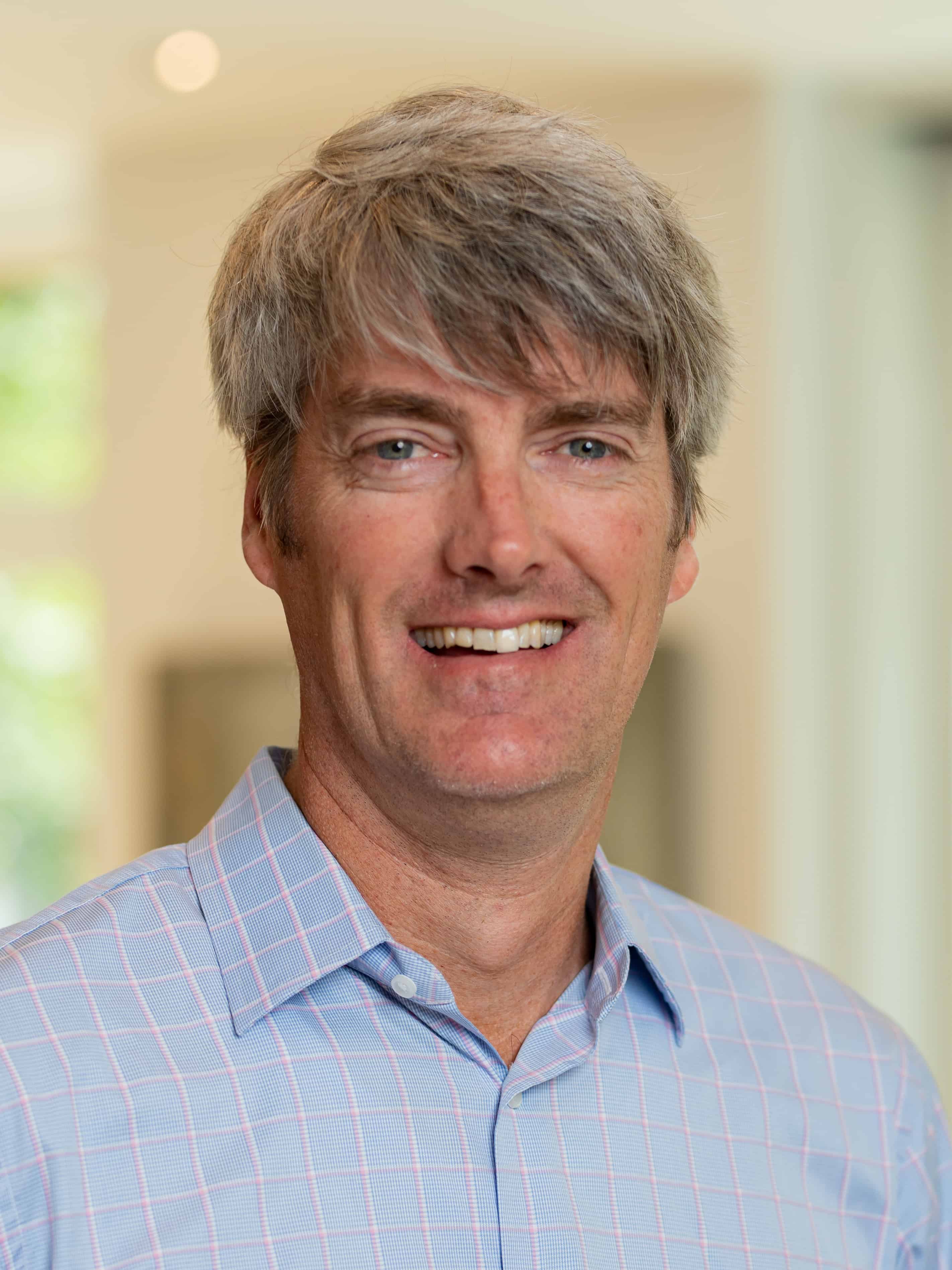 Broker Associate
|
Realtor/Agent
Having lived in Colorado since 1994, I understand the draw of the mountains, our outdoor recreation, and unbeatable weather. Whether you are a long time Denver resident, or new to this great city, I welcome the opportunity to find you the home of your future. I'm a believer in strong customer service, attention to detail, and safeguarding the best interests of all my clients, and will work diligently in finding you a new house, or selling your current [...]
Having lived in Colorado since 1994, I understand the draw of the mountains, our outdoor recreation, and unbeatable weather. Whether you are a long time Denver resident, or new to this great city, I welcome the opportunity to find you the home of your future. I'm a believer in strong customer service, attention to detail, and safeguarding the best interests of all my clients, and will work diligently in finding you a new house, or selling your current one.
I grew up in Pennsylvania, went to Colby College in Waterville, Maine, and moved to Colorado for the skiing, outdoor lifestyle, and mountain activities. I attended the Daniels College of Business at the University of Denver and graduated with my M.B.A. in 1996. I worked in sales and marketing for over 15 years and look forward to putting that experience to work for you.
As a Denver resident for more than 20 years, I know the character and subtle nuances of our Central Denver neighborhoods, like Park Hill, City Park, Cherry Creek, and Uptown, in addition to the Downtown/Golden Triangle/Highlands areas and metro Denver's suburban communities and cities like Stapleton, Superior, Westminster, Lakewood, and Centennial to name a few.
I realize the importance of timely communication, accurate information, diligent follow up and strong negotiation, and deliver a full service real estate experience to all my clients, whether buying, selling, or relocating. My focus is to ensure a smooth real estate transaction and earn your trust, friendship, and future business and referrals.
Office Location
2902 E. 3rd Ave.
Denver, CO 80206
Specifications
Languages:
Specialties: Boomer Specialist (ages 55 & up), Buyers Agent, Certified Negotiations Expert (CNE, RENE), Child/Schools Specialist, First-time Homebuyer Specialist, Gen X Specialist (ages 40-55), Gen Y / Millennial Specialist (ages 25-40) , Investor Specialist, Ninja Selling Trained, REALTOR Association Excellence Award, REALTOR/Agent, Relocation Specialist, Sellers Agent
Service Area:
Thorn's Testimonials
"Having a previous career in sales didn't hurt as Thorn clearly established a solid real estate career in quick time. Thorn continues to be a go-to Realtor for our Relocation Department because he gets rave reviews from his clients for his professionalism, ability to close complex transactions, and his likability. In fact, Thorn is one of those rare individuals that everyone seems to adore. He has a talent for connecting with people on their interests, and he always makes the [...]
Jon Larrance, submitted 4/30/16
"We recently worked with Thorn for the second time, and I can't imagine a better agent to work with. This time, we used Thorn to both sell our condo and purchase our new home and his level of professionalism, knowledge, and his hard work were second to none. Not only is he a great real estate agent because of his business acumen, but he is an incredible person all around. He was always there to talk us off the ledge when we got stressed, he brought a level of fun and joy to a [...]
Kelsey Winger, submitted on Zillow 2/26/18
"Having Thorn as our realtor was an absolute pleasure! From day one when we first met and started looking at must-haves for our new home, all the way through closing, he could not have been more attentive and helpful in our process. He always presented us with options and scenarios so that we could make the best decision based on our needs and wants. Thorn's professionalism and attention to detail had us feeling like we were his only client. Any question we had, even if it was [...]
Adam & Amanda Brown, submitted 1/5/18
"Working with Thorn was a pleasure. He completely understood my needs and suggested neighborhoods in Denver that I may prefer. As I was 3 hours away in the Mountains, he would send me suggestions and videos, and truly maximized the time I had to view properties. In fact, the house I bought he viewed as soon as it came on the market and called me to say 'I've found your home, when can you get here to take a look for yourself.' He then ensured the buying process went [...]
Luisa Harkins, submitted 10/10/15
"I'm fairly critical when it comes to service. Thorn knocked it out of the park. Thorn is super easy to work with. He quickly zeroes in on what your needs are, then provides lots of properties to review. When you're ready to see a property, he's quick to accommodate. I always felt like he was looking at each property as he would personally. When he picked up on new likes/dislikes he adjusted immediately in terms of the properties considered. Once we found the property we [...]
David Sroka, submitted 7/8/19
"Relocating to a new state can be difficult on a family with so many things going on. Fortunately, having Thorn there to guide us through the home buying experience made our relocation from Dallas to Denver so much easier on our family. From the start, Thorn stayed very engaged in communicating with us before our house hunting trip to line up showings and make the most of the two days we would be in Denver. When finally meeting Thorn in person it did not take long before we knew [...]
Aaron Reynolds, submitted 3/28/15
"Thorn is great! Thorn was our realtor to buy a house. He is very honest, supportive, and helpful. Protecting the interests of clients is his first priority. I defenitly recommend him as a trustworthy and successful realtor."
Nima Alam, submitted 6/26/18
"Really enjoyed working with Thorn he made the process stressfree."
Michelle Barry, submitted 10/2/18
"Thorn is an excellent real estate agent. He is knowledgable, helpful, and professional. We recently moved from Georgia and Thorn was able to tell us about the various neighborhoods, listen to and appreciate our priorities in purchasing a home, and guide us through the home buying process with ease. We are so pleased to have found him and will definitely use him again if we ever find ourselves wanting a change. As it stands now, we love our new home!"
Kellie Littrell, submitted 3/7/19
"Having decided to look for a condo or townhouse as a second home in the Cherry Creek or Golden Triangle areas of Denver, in late October 2013 we were walk-ins to Perry and Company's office in Cherry Creek North. We were met by Thorn Luth, who worked closely with us from that day forward. Beginning with our initial meeting, Thorn conducted thorough and continuous research to identify properties meeting our criteria in these two neighborhoods. More important than selling us a [...]
Paul & Valinda Gorder, submitted 2/17/14
Contact
Hi there! How can we help you?
Contact us using the form below or give us a call.
Hi there! How can we help you?
Contact us using the form below or give us a call.