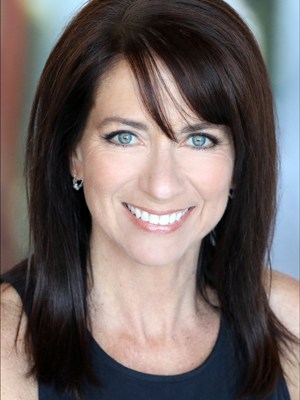 Broker Associate
|
Realtor/Agent
Highest Volume of Sales | Perry & Co. 2019
The home buying and selling process is arguably one of the biggest milestones in anyone's life. It's often complicated and requires professional skills, market knowledge, resources and the ability to navigate between the different dynamics of a deal. Having had my real estate license since 2003, I have the experience and expertise to manage the nuances of a transaction and get you to the closing [...]
Highest Volume of Sales | Perry & Co. 2019
The home buying and selling process is arguably one of the biggest milestones in anyone's life. It's often complicated and requires professional skills, market knowledge, resources and the ability to navigate between the different dynamics of a deal. Having had my real estate license since 2003, I have the experience and expertise to manage the nuances of a transaction and get you to the closing table.
Who better to lead you through buying or selling in Denver than someone who is grew up here and knows the ins-and-outs of each neighborhood? As a Denver resident, I feel lucky to have the opportunity to help people understand what a great place Denver is to live.
The schools, traffic patterns, walk-able attractions and cultural feel of an area are what make a neighborhood tick, and I like to keep up with the growing changes that are happening in our city. Whether it's the empty nester downsizing to a smaller, lower-maintenance home, a young couple making room for a family, or someone straight from the coast looking to find the perfect, modern loft, I can provide answers to market questions and solutions to challenges about why buying or selling a house here is a wonderful experience.
From raising three kids here and being involved in school and community activities, to playing in tennis leagues and being an avid biker, hiker and skier, I can answer most of your questions about hobbies and community involvement.
My job is all about listening and making friends; I enjoy the process along the way, and my clients do, too. Give me a call, I'm happy to help you find a new home.
Office Location
2902 E. 3rd Ave.
Denver, CO 80206
Specifications
Languages:
Specialties: 5280 Five Star Realtor, Boomer Specialist (ages 55 & up), Buyers Agent, Certified Negotiations Expert (CNE, RENE), Child/Schools Specialist, First-time Homebuyer Specialist, Gen X Specialist (ages 40-55), Gen Y / Millennial Specialist (ages 25-40) , Green Specialist (ecoBroker & Green), Luxury Specialist, Ninja Selling Trained, REALTOR Association Excellence Award, REALTOR/Agent, Relocation Specialist, Sellers Agent
Service Area: Denver CO
Carla's Testimonials
"We wanted to share our thoughts regarding our experience working with Carla Bartell on our recent relocation from the NY area to Denver. We began working with Carla in the fall of 2014 as we prepared for an eventual move to Denver and wanted to get a sense of the area, potential neighborhoods in which to live, the general real estate market and pricing across the area. Carla worked with us over the next 10 months until the closing on our new house in Cherry Creek North (CCN) in [...]
Claude & Laurie Pupkin, submitted 7/21/15
"Carla has been one of Perry & Co Relocation Department's go-to Realtors since we first launched the department in 2009. Carla is liked by virtually all types of real estate clients - first-time homebuyers, experienced home sellers, conservative investors, and corporate transferees - because Carla has the ability to make every one of them feel like they are her number one priority. She carries herself in a calm and professional manner at all times. Yes, there is always a [...]
Jon Larrance, submitted 5/9/16
"Carla was a perfect fit for my wife and I during our home hunting / buying process. Very professional, knowledgeable and enjoyable to work with. A top notch agent. Carla was amazing. She was very helpful and knowledgeable about the areas we were interested in and helped us navigate our new city."
Craig Hodges, submitted 4/1/19
"I had an incredible experience working with Carla. I looked at houses for a year until I found one that I loved. Carla was very supportive and consciousness and had amazing follow through. I moved here from Los Angeles not knowing anyone and Carla helped me all the way until closing and it was a difficult purchase due to an uncooperative seller. She was always in my corner and I relied on her wisdom and experience throughout the year. If your smart use Carla for your home buying [...]
Lori Chaikin, submitted 8/21/17
"Carla Bartell handled every aspect of our transaction and marketing of our property with great attention to detail. She understands the market, is always timely and is very professional. Carla is very patient and listens to the needs of her clients. We are very lucky to have had Carla represent us!!! We highly recommend Carla to serve anyone's real estate transactional needs."
Lisa & Jonathan Perlmutter, submitted 2/18/19
"Very professional at all times"
Larry Moreland, submitted 12/30/19
"carla was just amazing - very smooth transaction."
Mindy Levy, submitted 6/13/19
"Thank you so much for all you have done. I wanted to let you know that we have decided to stay in Chile, as Mark found another opportunity here. This has all happened within the last week and things are crazy. We appreciate all the time and attention you gave us, helping us narrow down a neighborhood. We are eternally grateful and if ever the opportunity arises we will refer you to anyone who is looking to move to Denver."
Edith Baker, submitted 6/16/15
"Carla is the best!"
Scott Robinson, submitted 10/17/18
"Carla was great. Everything went so smoothly. She handled the few hiccups so professionally. She had great recommendations for mortgage broker, inspector, sewer professional, etc. I will use Carla again!"
Judy Koff, submitted 12/20/14
Contact
Hi there! How can we help you?
Contact us using the form below or give us a call.
Hi there! How can we help you?
Contact us using the form below or give us a call.