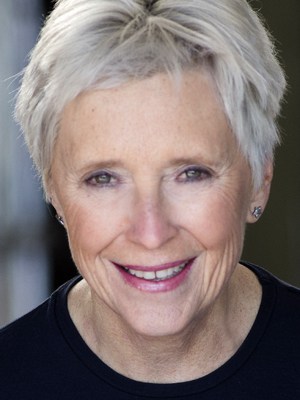 Broker Associate
|
Realtor/Agent
After joining Perry & Co in 2001, Amy immediately made her mark as "Rookie of the Year" and since then has consistently been designated a member of the Denver Metro Association of Realtors' "Board of Excellence." She also was an early adopter of digital media applications in her marketing efforts to maximize customer contact and information flow. Her ability to navigate clients through the marketplace, maximize the selling value of her listed properties, and provide keen [...]
After joining Perry & Co in 2001, Amy immediately made her mark as "Rookie of the Year" and since then has consistently been designated a member of the Denver Metro Association of Realtors' "Board of Excellence." She also was an early adopter of digital media applications in her marketing efforts to maximize customer contact and information flow. Her ability to navigate clients through the marketplace, maximize the selling value of her listed properties, and provide keen insight in the negotiations process, has led to the successful representation of buyers and sellers of some of the most luxurious homes and condominiums in Denver.
Amy's prior experience includes a management position with the NY Commodities Exchange on Wall Street as well as sales and marketing for an independent research firm. She has applied this background in the development of her strong negotiation and communications skills. She is approachable and a highly motivated professional who seeks to understand and serve her client's interests.
Amy is a competitive rower who has won multiple Gold Medals at FISA World Master Rowing Regattas over the last decade in Prague, Zagreb, Seville, Vichy, Hamburg, Montreal, Glasgow and Adelaide, Autstralia. She has enjoyed similar results at the US and Canadian Masters National Championships and has served as a Director on the US Rowing Masters Committee. She is also a Colorado Sports Women Inductee 2012. Her interest in competition also extends to cycling, duathlons and cross country skiing.
Areas Serviced: Country Club/Polo Club, Hilltop/Crestmoor, Cherry Creek, Washington Park, Bonnie Brae, Capitol Hill/Cheesman, LoDo/Uptown, Highlands.
Office Location
2902 E. 3rd Ave.
Denver, CO 80206
Specifications
Languages:
Specialties: 5280 Five Star Realtor, Boomer Specialist (ages 55 & up), Buyers Agent, Certified Negotiations Expert (CNE, RENE), Certified Residential Specialist (CRS), First-time Homebuyer Specialist, Green Specialist (ecoBroker & Green), Luxury Specialist, New Build Specialist, Ninja Selling Trained, REALTOR Association Excellence Award, REALTOR/Agent, Relocation Specialist, Sellers Agent
Service Area: Denver CO
Amy's Testimonials
"Amy was very good and easy to work with. She was insightful, responsive, able to make good decisions, has good judgement, provided good advice, and was a hard worker. Also, she was a good closer when it came time to negotiate with a potential buyer. We had good traffic through the house and the house was sold in less than a month after it was listed. Both my wife and I feel we were very well represented and we highly recommend Amy to either sell a home or help in locating a home for [...]
Scott Tucker, submitted 1/4/19
"Our experience with Amy from start to finish was great! From my perspective, there were not aspects of the transaction that could have been improved. Our situation was unique and required an incredibly quick turnaround and Amy was available and responsive throughout the entire process."
Lauren Platt, submitted 10/2/17
"Amy is not only knowledgeable about the downtown Denver market, but is able to locate and present properties that suit the individual needs and desires of her clients. I can't say enough about how well she presents herself in front of others and how much she seems to care about her clients. She is very professional and I recommend her highly."
David Bost, submitted 11/16/17
"Amy has led us through several transactions over 15 years. She not only is knowledgeable about selling and buying but she understand and advocates for our personal needs. She's straight forward and honest. I can't recommend her more highly."
Jennifer Milstead, submitted 11/16/19
"Amy was the ideal agent to help my partner and I with our move from California, since we knew little about the area the considerably different practices in buying real estate. In assisting us, she didn't just analyze the market, but also us, which kept us from making costly mistakes like the wrong area of the metro for our lifestyle, the wrong house in the neighborhood, or purchasing a property that wouldn't accommodate our needs. Never shy with her opinions since the [...]
Eric Novikoff, submitted 1/9/17
"Amy has built her reputation on hard work and an ability to service buyers, sellers, and developers in all price ranges, but especially in Denver's high-end luxury market. Amy also continues to receive high praise for her ability to assist relocating referral clients. She has a real talent for beating out the competition in competitive listing opportunities. A thought leader besides, Amy always provides management with valuable input into company initiatives. Amy takes pride in [...]
Jon Larrance, submitted 4/27/16
"Amy made my house sale work like magic. All I had to focus on and pay attention to was packing. This was a huge contrast from my past experiences with real estate agents. Amy is a miracle worker."
Eric Schaffner, submitted 3/28/18
"We have worked with Amy before and have always been very happy with her as our agent."
Sharon Campbell, submitted 6/26/18
"Amy is a fantastic realtor!!! We would recommend her to anyone, anytime. Her knowledge, expertise, and work ethic kept us at ease throughout our house purchase process."
David Ferraro, submitted 4/24/19
"We have worked with Amy Shonstrom twice now: once to buy our investment condo and once to sell it. On both sides of the transaction, she is thorough, responsive, savvy regarding market trends, and represented our best interests at all times. In our recent transaction to sell the condo, she went to extraordinary lengths to rescue a deal that came close to collapsing within a week of closing. The closing went off on schedule as a direct and exclusive result of Amy's knowledge, [...]
Candace Kramer, submitted 5/4/19
Contact
Hi there! How can we help you?
Contact us using the form below or give us a call.
Hi there! How can we help you?
Contact us using the form below or give us a call.